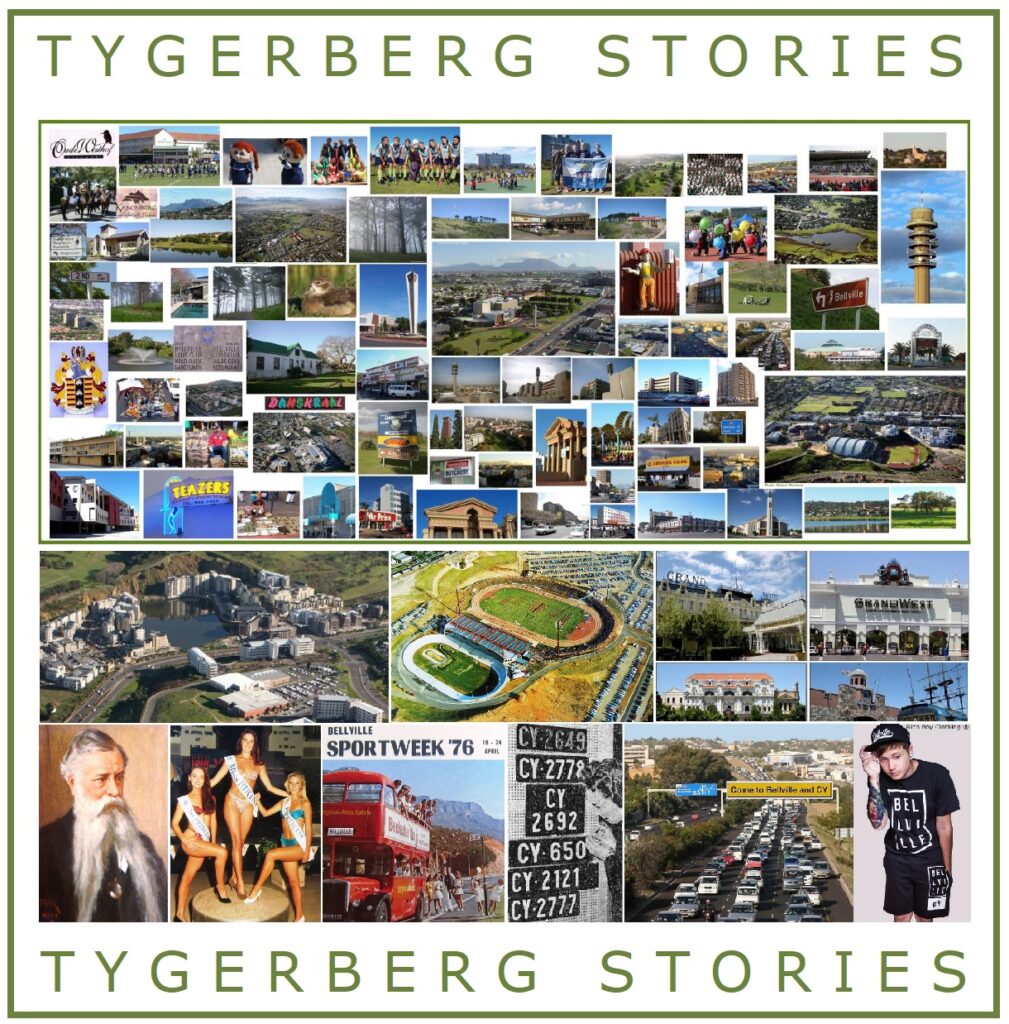 Tygerberg Stories focusses on interesting stories and old to very old newspaper articles on the northern suburbs – Goodwood, Parow, Bellville, Durbanville, Kraaifontein, Kuils River and Brackenfell – since 1952. Some of these stories are in Afrikaans and some in English. I (Etienne Rossouw) found stories on the humble beginnings of neighbourhoods such as Welgemoed, Hoheizen, Boston, Plattekloof and Welgelegen. From the opening of the Sanlam Centre (now Parow Mall) to the Tygervalley Shopping Mall. From the very first bioscopes and drive-ins to the first TV-set stolen in the Tygerberg. From the once well-known prison quarry to the Tyger Waterfront of today. I've found that people are very interested in seeing how things looked decades ago . . . and I trust you'll find my work very interesting as well. The stories and old newspaper articles give us an idea of how wonderful the people of the Tygerberg were and still are!
If you enjoyed these interesting stories and articles about the Tygerberg area, feel free to contact me for a PDF with all the information and images.
Asking price for everything, approximately 220 pages of information:

R300.
Etienne Rossouw: 072-599-5459; etiennerossouw02@gmail.com
---
Welcome to my cheerful website . . . Tygerberg Stories
View my photos in the gallery. They are all on the DVD and include descriptive captions. All photos are original size and taken with a Canon 5D and Canon 20 camera. The product includes all places of interests in the Cape Town like the Cape Town CBD, Robben Island, Table View, Table Mountain, the V&A Waterfront, Sea Point, Camps Bay, Llandudno, Hout Bay, Cape of Good Hope, Simon's Town, Stellenbosch, Franschhoek, the Cape Wine and Garden Route, the West Coast and more. There is 980 photos, average size of photo: 4 Megs.
Get 980 Images of Cape Town on a DVD for R300 
THE COPYRIGHT NOW BELONGS TO YOU:
My company name, Etienne Rossouw Productions, sometimes appears in the corner of the images. Feel free to crop it out. Once you have purchased a DVD, you may do with the images whatever you want and even use it as many times as you like. Be creative. Go nuts! That's an order!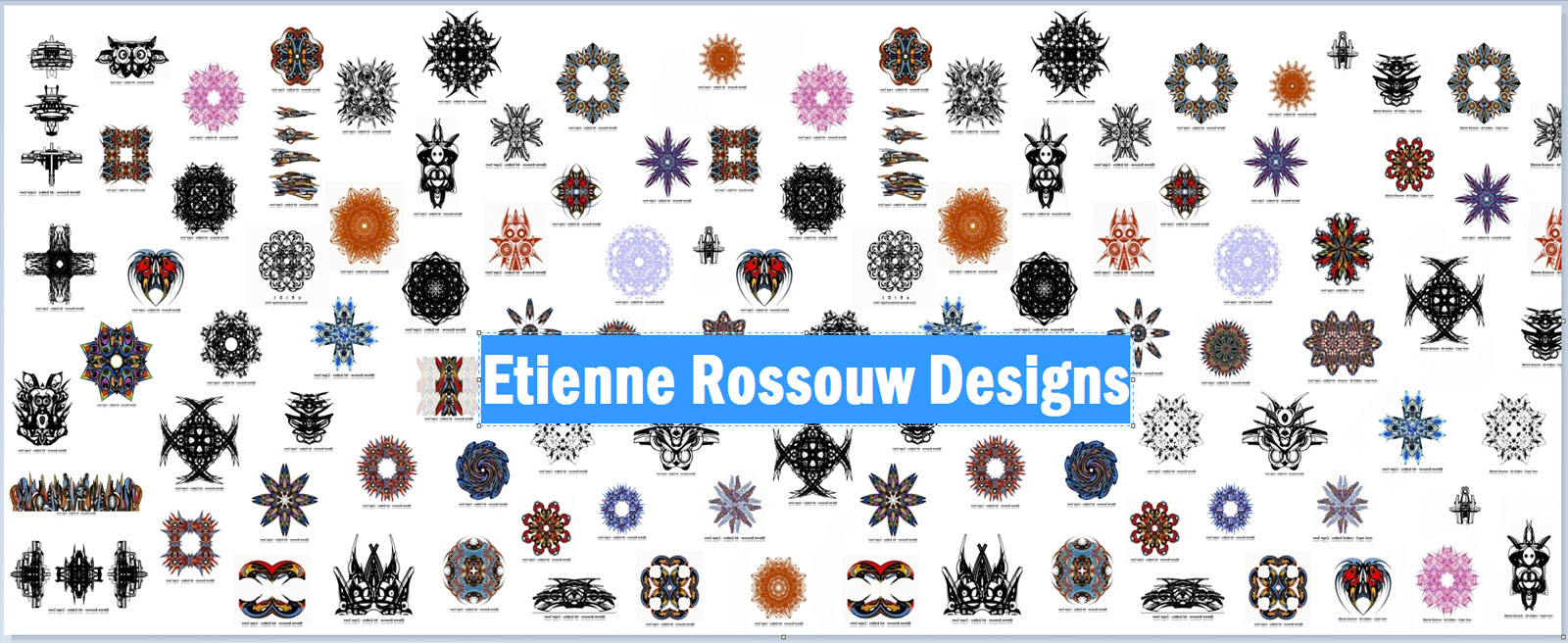 Get 1 000 designs (7 Gigs) on DVD for R600

View my colourful and intricate designs that took three years to create. The royalty-free designs (all in jpeg's) can be used for: Mandalas, clothing designs, fabrication designs for carpets and rugs, tattoos, stickers, wallpapers, pottery, architecture, African masks, gaming designs and more. Average size of designs: 7 Megs